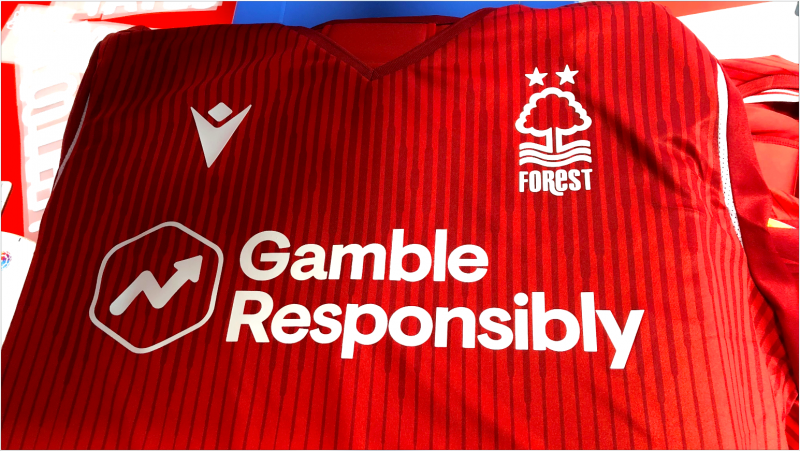 Football Index is set to disappear from Nottingham Forest's shirts for Saturday's highly-anticipated East Midlands derby with Derby County.
The football stockmarket and 2019-20 season shirt sponsor of The Reds have announced they will be removing their logo for the match and replacing it with a responsible gambling message.
The move comes in support of Responsible Gambling Week – a campaign running from 7th -13th November to promote and raise awareness of safer gambling.
This demonstrates a significant show of support for responsible gambling from Football Index who will make the change at one of Forest's biggest games of the season.
Now in its third year, Responsible Gambling Week promotes safer gambling across the UK and Ireland – the initiative provides a valuable resource that includes important information on how to gamble responsibly.
Mike Bohan, Marketing Director at Football Index said: "We're delighted to show our backing for Responsible Gambling Week. Gambling responsibly is key to our platform so raising awareness and triggering conversations on how to keep betting fun and safe is a huge priority of ours. We hope our support resonates with the wider public in promoting safe and responsible gambling."