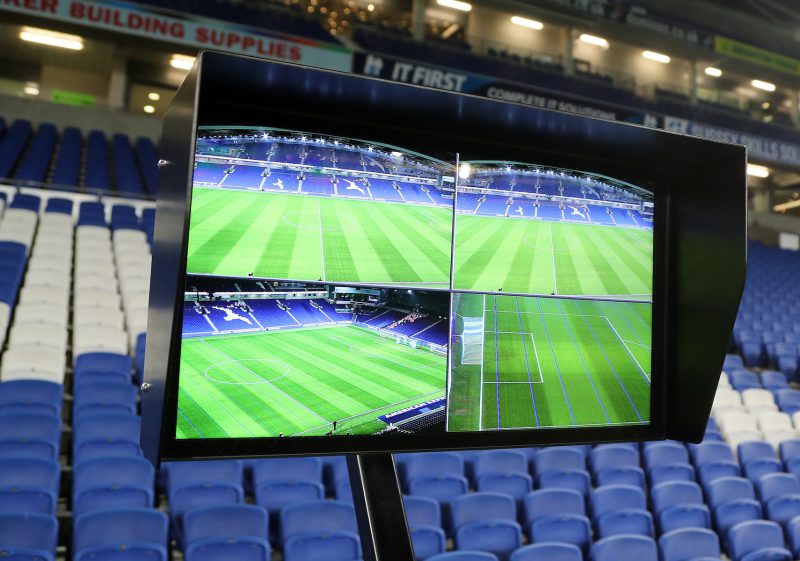 A Paddy Power poll has shown that a majority of football fans believe that the Premier League should scrap VAR (Video Assistant Referee) after a string of controversial decisions this season.
But almost a third of respondents think the technology should be persevered with.
In a survey of their Twitter following, which was answered by more than 5,000 people, the bookmaker discovered that 68% have had enough of VAR – believing the Premier League should stop using it, barely three months after its introduction.
The under-fire system does retain some support, though, with a surprising 32% backing VAR – many blaming the humans controlling the technology, instead.
Paddy Power, meanwhile, make it 10/1 that the Premier League will stop using VAR before the start of next season.
Several respondents to the survey offered their take on how to get VAR functioning, including:
"Take it out of the leagues, have it in cup competitions until it's been fully established and working correctly." Peter Lavery (@PeterJLavery)
"VAR isn't the issue, it's the implementation of it. Supposed to be used only for clear cut errors. Therefore give them 20 seconds to check. If they need longer than 20 seconds then it's not clear cut and stays with the ref's decision." Brendan (@BrezzyHayter)
"VAR isn't the problem. Incompetent officials are." Jordan Glover (@Jordan93AFC)
"The people in charge of it are the same shit officials we had last season just with a fancy computer." Jason White (@Jayspurs87n17)
"Of course it should stay, all the drama and bitchin over it is hilarious." Mark Hennessy (@MarkHen98072511)
Spokesman Paddy Power said: "Mike Dean, all is forgiven. For all your OTT showmanship, at least you didn't take four minutes to make a wrong decision. You make your instantly and with a flourish.
"The tide has well and truly turned against VAR, and a majority of football fans want rid of it. I'm sure we'd have absolutely nothing to moan about in terms of decisions if the Premier League did ditch VAR…"