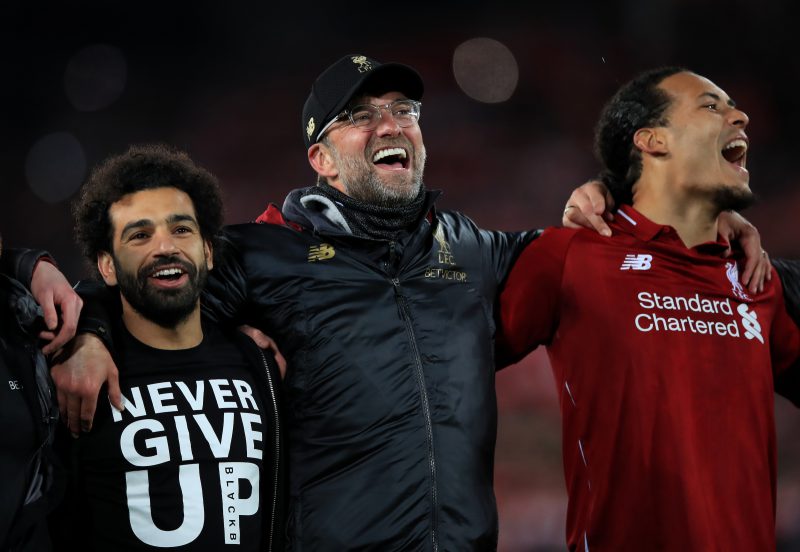 Betway are paying out early on Liverpool to be crowned the 2019/20 Premier League champions.
Following their win at Crystal Palace, Betway have opted to pay-out after Liverpool scored late on to secure a 2-1 win in South London.
Jurgen Klopp refuse to talk about the title himself, insisting they just need to keep on performing.
"We are not out there to show that we invented football, because we didn't. We have a job to do and hopefully we can continue," he said.
Klopp's side are unbeaten at home since April 2017 and have claimed a remarkable 37 points from 13 games this season, only dropping points in a 1-1 draw at Old Trafford against Manchester United in October.
Despite their utter dominance in the league this season, the current Champions League holders have slipped up twice in recent years.
They blew a seven-point lead last season and a five-point lead in the 2013/14 campaign, with Manchester City catching them in both. However, the leading online bookmaker expects them to go on to win their first league title since 1990.
Betway's Alan Alger said: "Liverpool started the season as 9/4 second-favourites to win this year's title but have looked unstoppable since the opening game.
"It's hard to see them dropping points many times this season.
"We know there is risk involved, but this Liverpool team is doing all the right things and winning games in the style of champions. We believe the club has one hand on the trophy already, so Betway punters that backed Klopp's side can collect today!"