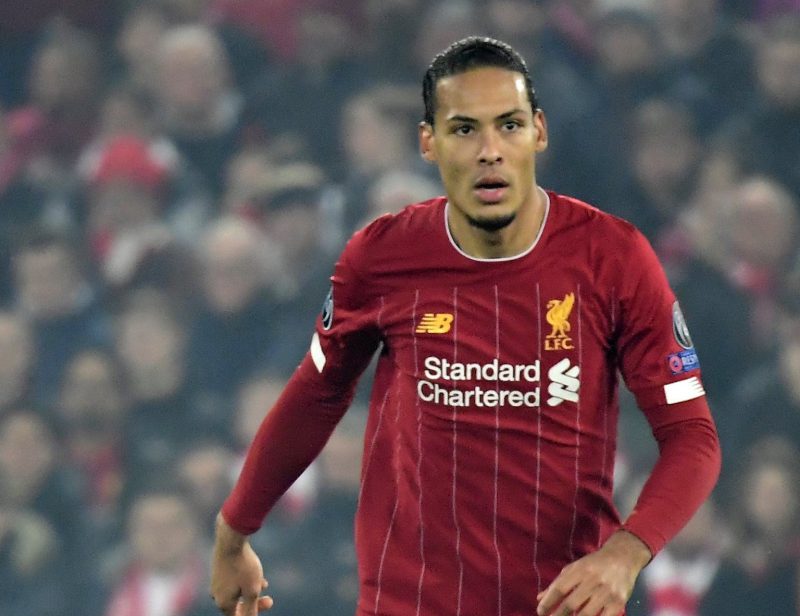 We look back at the 14th week of the Premier League season, including Team of the Week with SofaScore.
Our Football Insider Graeme Bailey picks out his top performances from the week, in conjunction with SofaScore who present the Team of the Week.
Performance of the Week – West Ham United
You can't under-estimate just how good a performance this was from West Ham to take the win, their first win at Stamford Bridge in 17-years and to beat one of the form teams in the country – outstanding from The Hammers, given the pressure head coach Manuel Pellegrini was under.
Player of the Week – Virgil van Dijk
The Liverpool captain looks set to be denied the Ballon d'Or – but he showed on Saturday with a brilliant double just how important he is and why he is the best defender in the world.
Goal of the Week – Jack Grealish
An absolute world class strike from the Aston Villa captain as he cut inside and curled the ball into David De Gea's far corner – sublime!
Save of the Week – David Martin
David Martin was making his Premier League debut, in for the hapless Spaniard Roberto, and he performed brilliantly but his triple save from Mateo Kovacic's shot and subsequent rebound as outstanding.
Pass of the Week – Son Heung-min
You can't under-estimate just how good the delicate pass from Son was to create the opening goal for Tottenham against Bournemouth. A long ball over the top and with one touch Son laid the ball into Dele Alli's path – brilliant!
Team of the Week – Week 14
Graeme's Final Thought of the Week –  Ole Gunnar go?
As we enter December – Manchester United are 7/1 to finish in the top-four, let's just let that sink in – the start of December and MANCHESTER UNITED are 7/1…yet manager Ole Gunnar Solskjaer is getting away with murder…
The only thing the Norwegian has successfully done since his arrival at Old Trafford is to lower expectation levels, and it is easy to understand just why he is getting the easy ride.
Ole Gunnar is a United legend, and understandably so, and because of that he is not really getting the criticism he should – if this was anyone else would Gary Neville's not have written out his P45 yet? Of course he would.
United are currently in ninth, eight points adrift of fourth – if they make a change sooner rather than later – and make the right choice (cough, cough, Pochettino, cough cough) then the 7/1 could be a very good price!