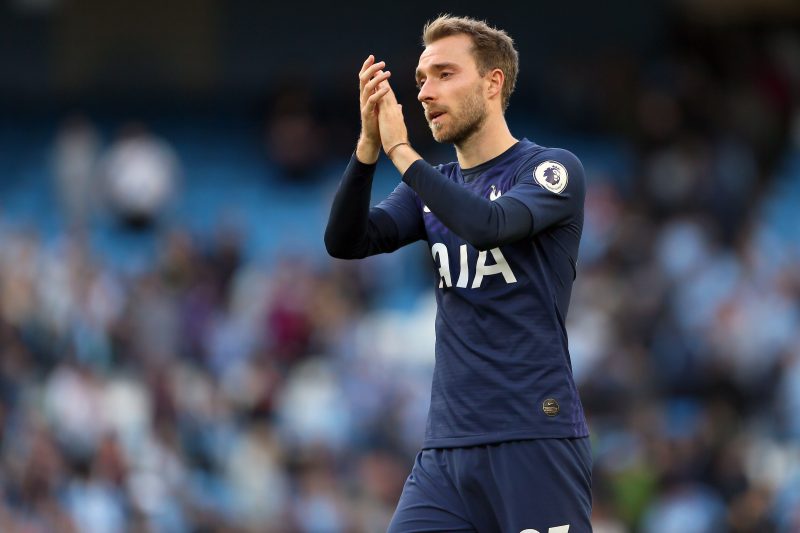 Inter Milan are leading the chase to land Tottenham Hotspur star Christian Eriksen.
The Danish international midfielder has made it clear that he won't be signing a new deal with the North London giants.
A host of clubs have been linked with Eriksen – including Manchester United, Juventus, Atletico Madrid and Paris Saint Germain,
Inter are now in talks with Eriksen, as they can speak to the player without Tottenham's permission as he is free to hold negotiations with foreign clubs because of his status under the Bosman ruling.
Inter's chief executive Giuseppe Marotta has confirmed their interest and said: "Often important players are approached to us. Eriksen is an excellent player whose contract expires in June and we have had no contact with Tottenham. I still believe that there are many teams interested in him and we have not started any kind of negotiations.
"I simply say that he is an important and interesting player. We are looking for a midfielder and an outsider, we are having several contacts with companies and agents to try to improve this group. We have not yet reached a conclusion because we want to do everything very calmly to keep the goal bar always high."
Inter are considering a £20million offer – but sources believe that they won't even make an offer until they have finalised terms with Eriksen on a pre-contract.
Indeed, if Eriksen does leave this month – it will be with the club he has already agreed to join in the summer.
Bookmakers have little doubt that Eriksen is Inter-bound with Paddy Power now making them 1/3 favourites to land him.
Spokesman Paddy Power said: "After seemingly successfully digging his heels in at Tottenham – where he's free to leave in summer – it looks as though Eriksen is on his way to Inter Milan.
"Our previous favourites to sign him were Man United, who have had a recent past of buying aging players on huge wages, but punters think Inter will be the ones to secure his signature for a relatively small fee."