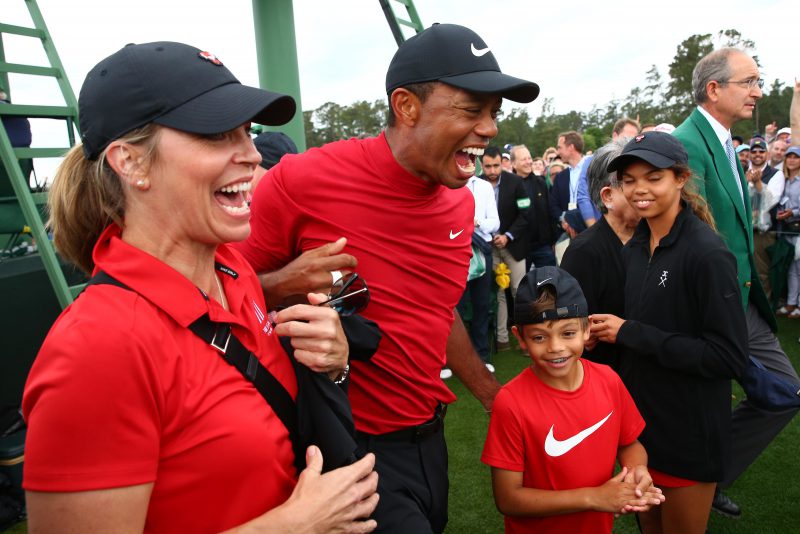 Move over Tiger Woods, Charlie Woods is on his way…could the 10-year-old son of the world's most famous golfer soon be making the headlines himself?
Woods, 44, has 15 major titles to his name encompassing all four – and many believe he is the greatest golfer of all time.
Woods himself was a child protege with his father Earl his coach and now it seems his soon Charlie could very well follow in his dad's famed footsteps.
Tiger Woods' 10-year-old son already has a perfect swing 💯 pic.twitter.com/FoG68mgCCp

— Athlete Swag (@AthleteSwag) January 12, 2020
Whilst Tiger was attracting media attention long before he was 10, the footage of Charlie has taken many by surprise but it is clear he is a brilliant young player.
Charlie was at his father's side as he captured The Masters in spectacular fashion last year as he returned from years of injury to rise to the top of the sport again, but Tiger has been keen to keep his kids out of the public eye.
"I think the kids are starting to understand how much this game means to me and some of the things I've done in the game," he has explained.
"Prior to comeback, they only knew that golf caused me a lot of pain."
Bookmakers are backing young Woods to do well, and already he is just 5/1 to win a major, but 50/1 to win more majors than his dad.
Spokesman Paddy Power said: "Tiger Woods' son is 10 years old and is already more talented than me.
"Add that to the fact that he's certainly more likely to win a major, and it makes for pretty miserable reading indeed – for me at least."