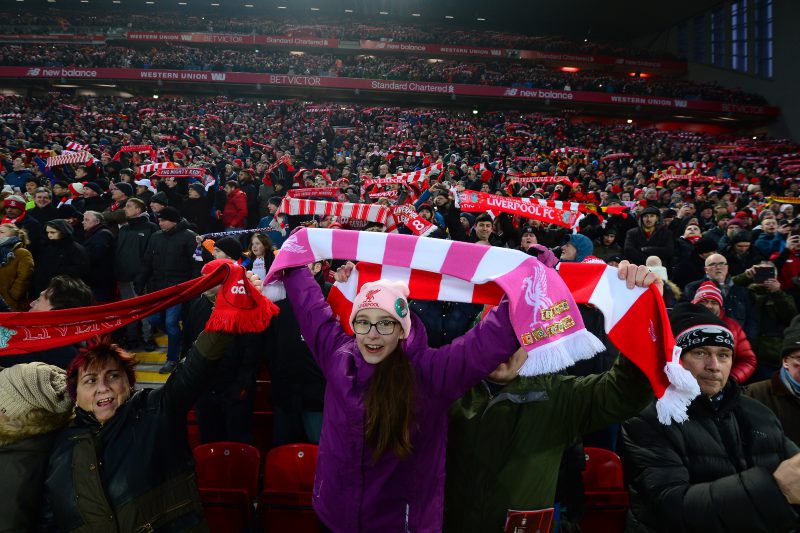 As Liverpool romp their way to their first ever Premier League title, Jurgen Klopp still refuses to get carried away.
Liverpool's latest success over rivals Manchester United saw them move 16 points clear at the top-of-the-table, with a host of Bookmakers closing their markets on the title chase.
But Klopp would not get carried away despite the Kop bursting into song about winning the title following the win.
"They can sing whatever they want, I am not here to dictate what they sing. If our fans were not in a good mood now that would be really strange," said Klopp.
"But we are here to work. It is as simple as that. It is a very positive atmosphere but I have to stay concentrated.
"We play on Thursday against Wolves. I am only interested in that game and nothing else.
"Of course they are allowed to dream and sing whatever they want and, as long as they do their job in the moment we play, all fine. But we will not be part of that party yet."
Liverpool are now odds-on to haul in a record number of points in the Premier League this season with Manchester City's high of 100 points seriously under threat.
With 64 points bagged from 22 matches so far, BoyleSports have cut the Reds into 5/6 from 11/10 to go on and eclipse the 100 points bagged by City in the 2017/18 campaign, while they are 3/1 from 7/2 to become the third top flight side in history to finish the season with an unbeaten league record.
The defeat of Ole Gunnar Solskjaer's side means Jurgen Klopp has watched his side take three points from all 12 of their home league games to date this season, with the clean sweep of home victories now rated at just 4/1 from 9/2 before the weekend.
Lawrence Lyons, spokesperson for BoyleSports said: "The question is how far Liverpool are going to win by and while there are numerous permutations to consider, we could be looking at one of the earliest league victories in history.
"If the form continues it'll be no surprise to see them surpass Manchester City's 100-point haul from 2017/18 and we've had no choice but to make that an odds-on shot after the win over United."