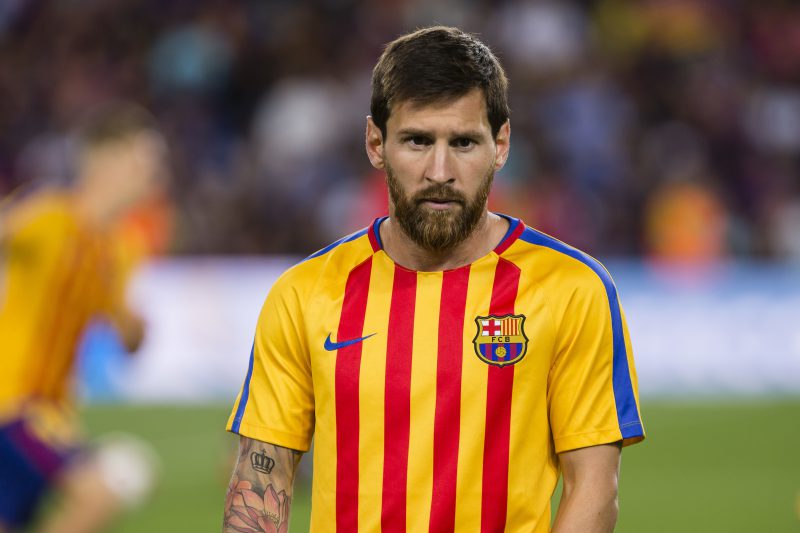 Lionel Messi is being strongly linked with a move to England, but a deal does not look likely.
Messi has had a spat with sporting director Eric Abidal, and that lead to speculation that he could be a target for Manchester City – whilst Juventus and Paris Saint Germain were also linked.
The 32-year-old does have a clause in his contract that would allow him to leave Barcelona for a free transfer, and City boss Pep Guardiola admitted that he would like to see Messi stay at the Nou Camp.
"He's a player for Barcelona, he will stay there. That is my wish, for him stay in Barcelona. I'm not going to talk about players from another club," said Guardiola when asked about the links to City.
City insiders have also confirmed that they do not see Messi as being a target of the club at this point, with other issues needing to be resolved in the summer.
Indeed, Barcelona sources have suggested that Messi is likely to sign an extension to his current deal that runs until 2021, and they also commented that the most likely departure would be Abidal.
Reports are now speculating a lot about Messi's future and there is excitement that he could be lured to England, and City are favourites.
Leading bookmaker Coral has cut the odds on Messi joining City this summer into 7/1 following a surge of bets.
"Reports suggest Lionel Messi is not happy at Barcelona so it is easy to see why punters are backing him to move to Manchester City to join up with his former boss Pep Guardiola," said Coral's John Hill.
"City may have to pull out all the stops the summer to close the gap on Liverpool and this would be a spectacular way of doing that," added Hill.