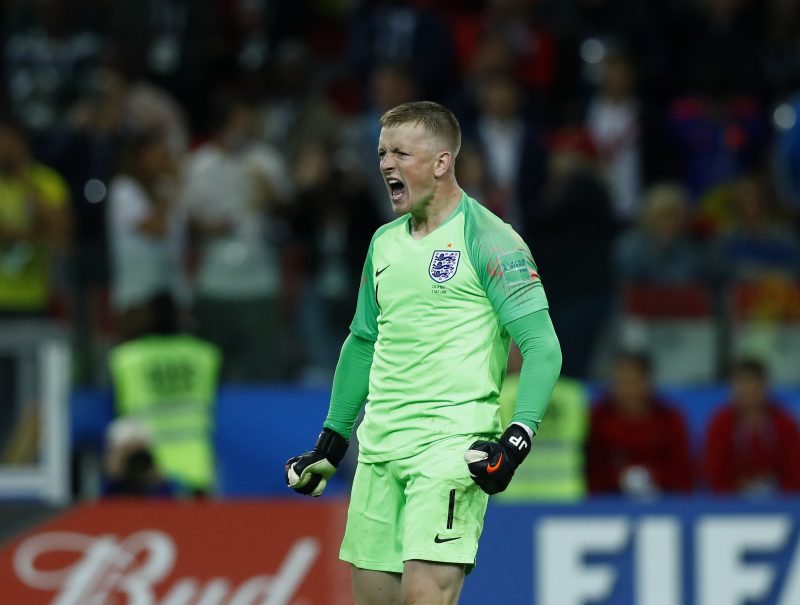 Under-fire England number one Jordan Pickford, remains odds-on to keep his spot as Gareth Southgate's first choice.
Pickford has endured an in-different campaign, with some media suggesting that the likes of Burnley's Nick Pope and Sheffield United's Dean Henderson – on-loan from Manchester United – should be considered as potential number one's in his place.
The former Sunderland was criticised for his performance in the weekend's win over Crystal Palace, but the 25-year-old insists the criticism is unjustified.
"Everyone hates you, for some reason, that's part of being an England player, I think the press and everybody, the punters – look at Gary Neville – they just want to come for England players," he said.
"You have got to live with it, you have got to learn. I know what I am capable of and I know what I am good at.
"Look at Joe Hart when he was number one. He got pelters every week," added Pickford.
"You just keep it away from your head as the only person who can sort things out is yourself as an individual, on the pitch and in training.
"It's looking after things on the pitch for Everton that is my main aim. That gets you picked for England.
"It's funny because everyone raves about you when you are with England but then you get back to your club and everyone wants to slate you. As a person, I don't let it affect me."
Leading bookmaker Coral make Pickford the 1-3 favourite to start in goal for England in their Euro 2020 opener this summer.
Nick Pope is 7-2 to be between the sticks, while Dean Henderson is 11-2.
"Jordan Pickford's form has been questioned one or two times this season, however, our betting firmly points to the Everton man being in goal for England in their opening fixture of Euro 2020," said Coral's John Hill.