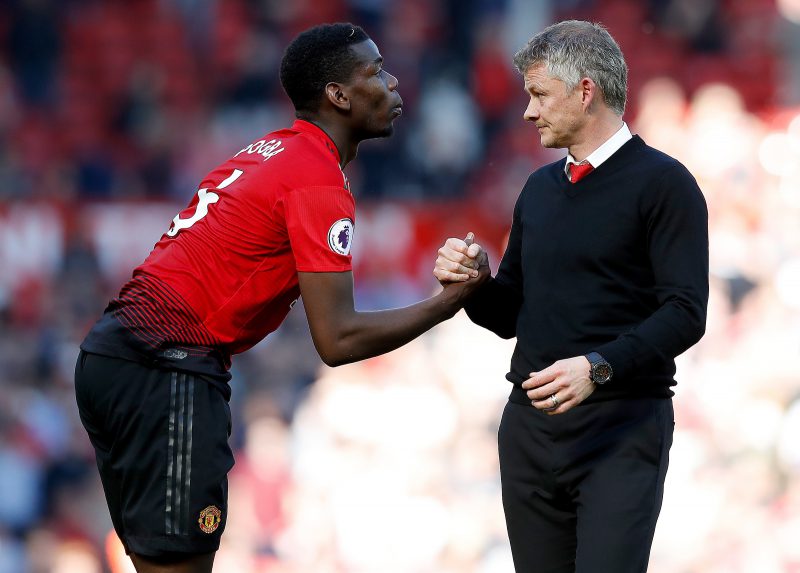 Bookmakers believe Paul Pogba is destined to join Real Madrid this summer following a new spat with Manchester United.
The French international midfielder has long been linked with a move away from Old Trafford and his agent Mino Raiola admitted last summer that was the case.
Real Madrid and their boss Zinedine Zidane have long refused to rule out a move for the 26-year-old, as has his former club Juventus.
Raiola reacted to weekend comments from United boss Ole Gunnar Solskjaer – who stated Pogba was their player and not his.
Raiola initially hit out at the Norwegian, but he has since calmed the situation by saying he would meet with him – although he maintains the reaction of the United boss was wrong.
"I will reach out to Ole because nothing serious is going on. I certainly did not intend to have any disrespect to the club or towards him.
"Having players at Manchester United, I only want the best for the team and the club. I have nothing against Ole and I don't think he has anything against me.
"I did only think that saying Paul is Manchester United's was not the right reaction. I only wanted to respond to everyone who said that because you employ a player therefore you own them and can do whatever you want with them."
Asked about his future he added: "In this moment, there are no talks [over Pogba's future]. He is only committed to Manchester United and he respects his contract. Everybody is worried about Pogba leaving, but I am not worried."
Leading bookmaker Coral has now cut their odds to 9-4 that Real will be Pogba's next club from 7-2.
"Paul Pogba has been out of action for some time now, however, talk about his future is unlikely to go away as we have seen a flurry of bets for the Frenchman to move Real Madrid this summer," said Coral's John Hill.
"Real Madrid top the betting to secure the Manchester United midfield ahead of PSG and Juventus in his next club market."