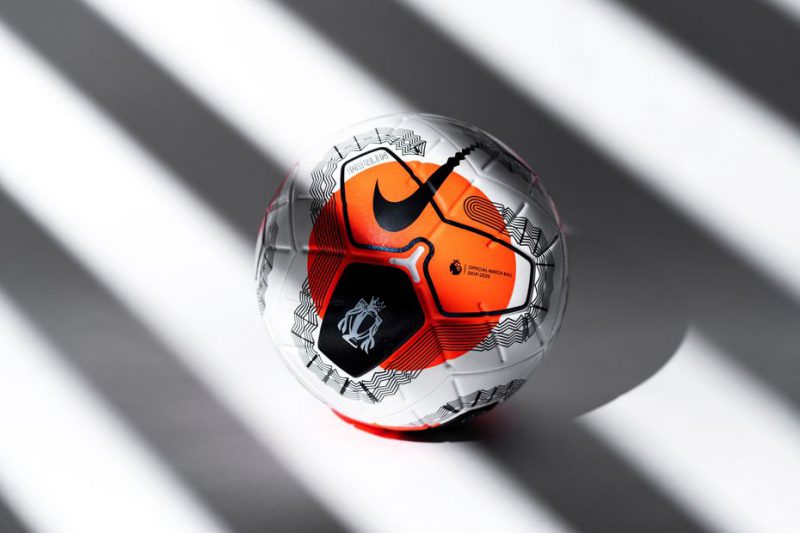 The Nike "Tunnel Vision" Merlin will be used for the first time in the competition when Chelsea host Tottenham Hotspur in Saturday's early kick-off at Stamford Bridge.
While the patterns are similar to the regular-season Merlin used at the start of the campaign, the latest release will have a slightly modified design.
Player focus 
The Premier League Trophy features on one of the panels as a reminder of the ultimate end-of-season goal.
The "Tunnel Vision" design highlights the balance of clarity and disorder with bright orange circles amid a flurry of graphics, replacing the distinctive pink modular graphic.
This design underscores the players' ability to focus on one task while ignoring everything else.
The 2019/20 "Tunnel Vision" Merlin is available to buy at nike.com.