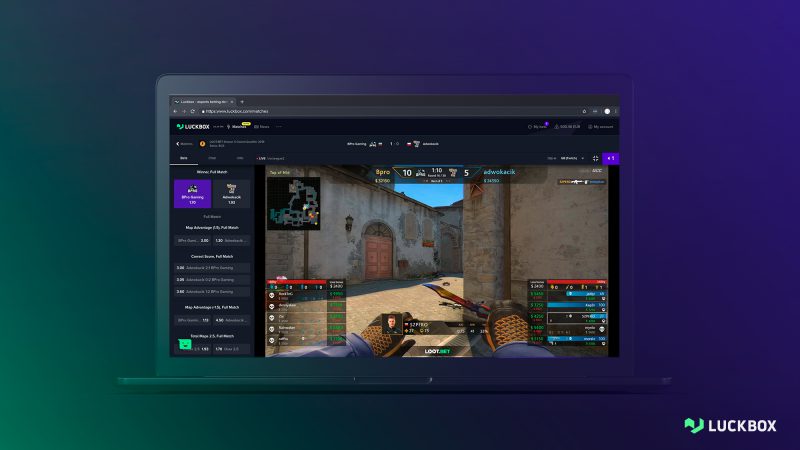 Esports betting is braced for a boost as sportsbook punters look for action during the Coronavirus outbreak.
With the sporting calendar decimated by the COVID-19 pandemic, betting opportunities are significantly reduced.
Most major football, golf, racing and tennis events have been cancelled or postponed as authorities try to tackle the virus.
But many esports events are able to be played online, allowing them to go ahead.
Quentin Martin, CEO of esports betting site Luckbox, said: "While the esports calendar has also been affected, it's much more resilient in this situation because matches can be played online, without players needing to be in the same place.
"And, while having fans live in an arena generates a great atmosphere, it doesn't make too much difference to the hundreds of thousands of fans watching via live stream.
"So far, the early indications are that esports betting volumes will increase – we've seen a 54 per cent increase in new player registrations in the past week – since it was announced the English Premier League would be postponed.
"It figures that players who enjoy sports betting are more inclined to give esports a try, with little else to bet on.
"Many sports fans are self-isolating or in lockdown and esports is pretty much the only show in town at the moment."
ESL Pro League Season 11 – a CS:GO event that started on March 16 – was forced to switch to an online format by the Coronavirus outbreak and saw a significant increase in peak viewership on its first day. Some 146,000 fans tuned into the live Twitch stream, up from 115,00 in the previous season.
The number of fans playing esports games also seemingly increased, with CS:GO breaking the 1,000,000 mark for concurrent players for the first time in its 20-year history on March 14.
The League of Legends European and North American regions will resume online this weekend, while matches in China have returned to an offline format, with the situation improving there.
Overwatch League is another top-level esports event set to resume this weekend in an online-only format.
Mr Martin said: "Clearly, these are challenging times for many people across the world but, for many, esports and gaming is a welcome distraction.
"Perhaps now is the time fans of traditional sports will take a look at esports and realise what all the fuss is about."
Leading high street and online Bookmaker Coral has also reported a big up-turn esports.
"We still do have a host of events for our customers to bet on, and among the less traditional events we are taking bets on, Esports is one of the biggest growing markets right now.  We are offering markets on matches taking place across the globe each day in games like Counter-Strike and League of Legends," said Coral's Harry Aitkenhead.
"With the matches free to watch online via the respective teams' online accounts, up to and above 50,000 people will be watching games and it can provide punters with an exciting and fun opportunity to get one over the bookies!"