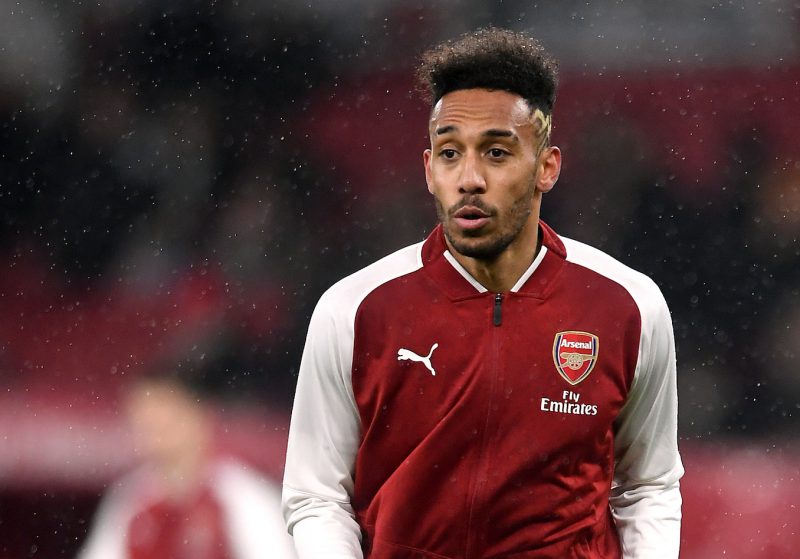 With Arsenal ready to sell Pierre-Emerick Aubameyang this summer, he is emerging as one of the most wanted players in world football.
The 30-year-old striker has been excellent for The Gunners since arriving from Borussia Dortmund in January 2018 for a club record deal of just over £55million.
However, Aubameyang has just 15-months left on his current deal and the club are determined not to have a repeat of Aaron Ramsey situation – which saw them lose a hugely valuable player on a free transfer.
Now the club's owners the Kroenke Family have made it clear to the hierarchy that they don't want a repeat of that.
Aubameyang has been in talks with Arsenal and told them he wants a wage packet of over £300,000-a-week, something which the club have previously given to Mesut Ozil.
It has emerged that Arsenal are, at this stage, highly unlikely to give him what he wants, meaning they are open to selling the Gabonese star.
It is believed that sources close to Arsenal that they will want over £60million before selling, and that is a price very appealing to a number of clubs.
It is understood that Chelsea are the latest club to express an interest, but they are not alone. Barcelona, Real Madrid, Paris Saint Germain, Manchester United and Liverpool – where his former boss Jurgen Klopp remains a huge fan.
There is most certainly no shortage of interest, with Bookmakers currently making Barcelona favourites to grab the former Dortmund star although Man United have seen a lot of interest as many believe he could follow the same path as Robin van Persie.
Spokesman Paddy Power said: "There are suggestions that Arsenal could be about to lose Aubameyang to another Premier League club.
"In the mix are, of course, Manchester United. Because we all know what happens when the Gunners send their best player over to Old Trafford…"